DISPLAY Settings
The display can be adjusted as shown in
Figure: DISPLAY Settings
.
Press: 3-Line Icon | SETTINGS | DISPLAY
DISPLAY Settings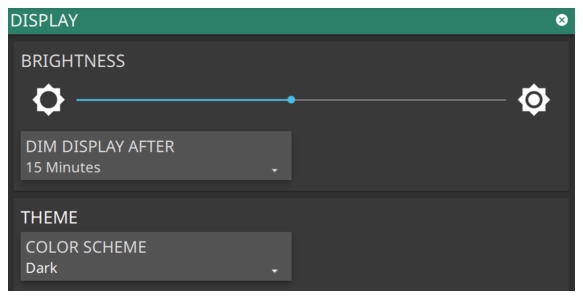 BRIGHTNESS
Use the scrollbar to adjust the display brightness.
DIM DISPLAY AFTER
Set up to 15 minute idle time settings. Select Never will keep the display illuminated for as long as the instrument remains powered on.
THEME
Set the display to a Dark or Light color scheme. Light may be more suitable for viewing in bright ambient conditions or print job.