PULSE Modulation Set to Internal
PULSE Modulation SOURCE set to Internal is shown in
Figure: Internal Pulse Menu
.
Press MODULATION | PULSE | SOURCE | Internal
Pulse SOURCE Set to Internal
Internal Pulse Menu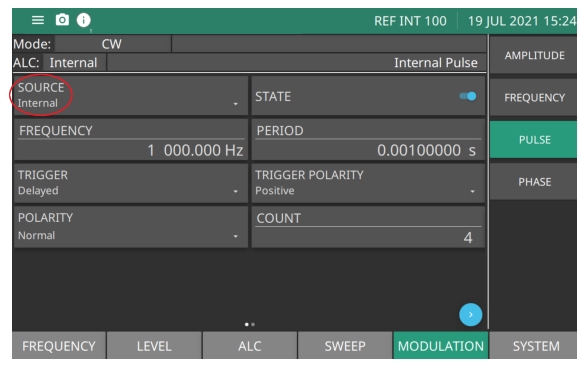 SOURCE
Set Internal or External pulse modulation.
STATE
Toggle internal pulse modulation on or off.
FREQUENCY
PERIOD
TRIGGER
TRIGGER POLARITY
POLARITY
Enter the trigger polarity as Normal or Inverted.
COUNT
Set the pulse count 1-4.