LEVEL PRESETS Menu
The PRESETS menu provides ten selectable power levels. The Preset menu is shown in
Figure: LEVEL PRESETS Menu
.
LEVEL PRESETS Menu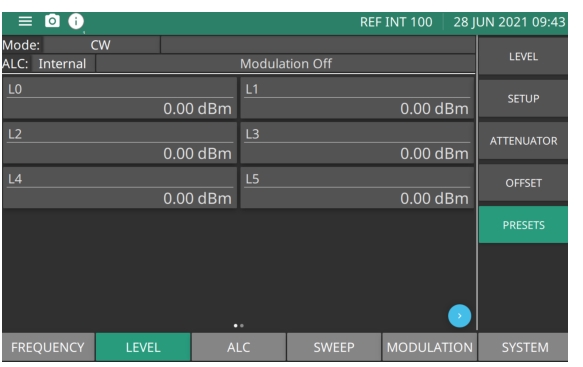 L0 - L9
Press or scroll to select and edit from ten power level parameters, L0 to L9. Six selectable power levels (L0 - L5 are available on the first page. Press the blue arrow scroll to view selectable the other four power levels L6-L9. Range is same as Level menu shown in
Figure: Level Menu
.
Level
Setting Fixed Power
There are two ways to set the MG362x1A in a fixed power level mode.
FREQUENCY Menu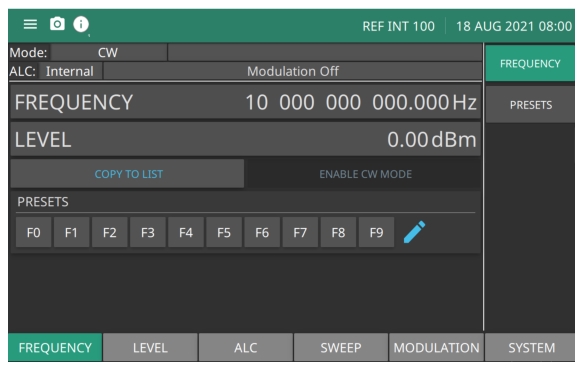 LEVEL Menu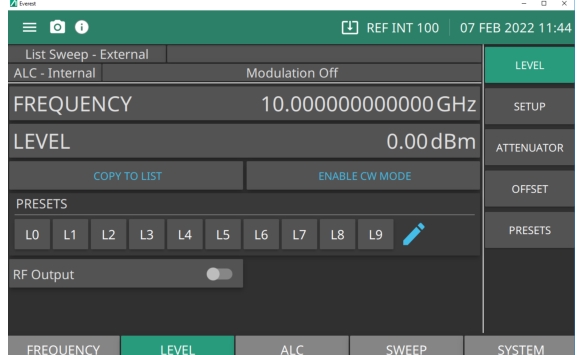 Editing the Power Level
Press the LEVEL button to display the annotated power level parameter. Edit the value using the cursor control keys, rotary data knob, or enter a new value using the keypad and the appropriate terminator key.
Edit Level Parameter