SUMMARY Menu
The SUMMARY Menu provides the MG362x1A Sweep On or Off status for Step Sweep, List Sweep, Level Sweep. Note the status bar displays CW when the Sweep menus are all off. Once a sweep menu is selected, the status bar will display the sweep that is selected.
Press the sweep status bar to display the sweep menu as shown in
Figure: SUMMARY Menu
.
Press: SWEEP | SUMMARY
SUMMARY Menu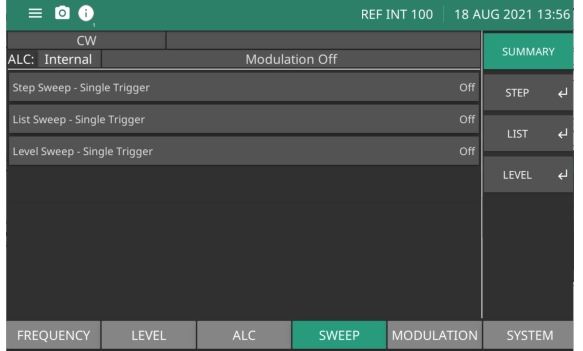 Step Sweep
List Sweep
Level Sweep